Dufour Modern Houndstooth Shirt
Dufour Modern Houndstooth Shirt
Trendy large pattern, yet not too loud.
The stylish version of the trendy XL size pattern.
Large patterns are bang on-trend, but the loud colourful designer extremes of the catwalk are basically only suitable as showpieces. Shirt specialist Dufour turns this trend into something wearable: With a houndstooth pattern in a more moderate size. Elegantly iridescent in midnight blue and black.
Masterfully fashioned.
Seams with eight pearl stitches per cm make the shirt shape-retaining. 4-hole shank buttons are very easy to open and close. Removable tabs give the shark collar a proper stand. The sleeves have a buttoned slit and width-adjustable 2-button cuffs.

Tailor fit: Slightly tailored, with back darts – contemporary, but comfortable. Length in collar size 16″: 82cm (32.3"). Sleeve length: 67cm (26.4"). 100% cotton. Machine washable.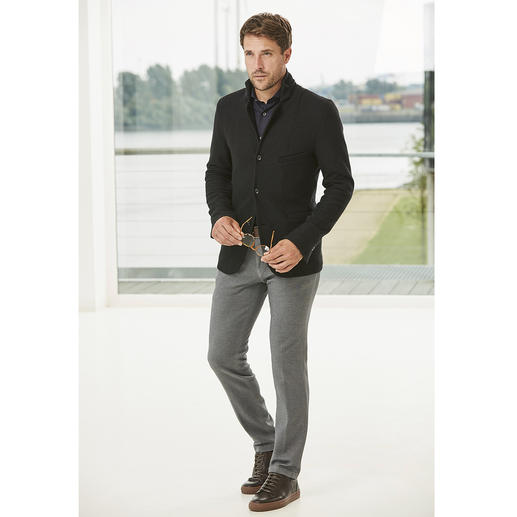 These on-trend pieces go well with 'Dufour Modern Houndstooth Shirt':
Be the first to review this product