Gran Sasso Knitted Linen Shirt
Gran Sasso Knitted Linen Shirt
So comfortable to wear and so difficult to find: Luxurious shirt made of knitted linen.
Airy. Comfortable. Low-crease. From Italian knitwear specialists Gran Sasso.
It's the pure linen that makes this knitted shirt so wonderfully comfortable: The granular fibre is naturally cooling, absorbs moisture well and quickly transports it to the outside. This prevents uncomfortable sweating. What's more, knitted linen does not crease.
100% made in Italy.
Knitwear specialist Gran Sasso carries out all the work in their own factory in Sant'Egidio alla Vibrata/Abruzzo. Strict controls and an attention to detail ensure the exquisite quality for which Italian knitwear is justifiably famous. Fully-­fashioned, knitted in shape, with fine ribbed cuffs and hem, round neckline and short sleeves.

Straight style. Length in size 42: 70cm (27.6"). 100% linen. Hand wash only. Made in Italy.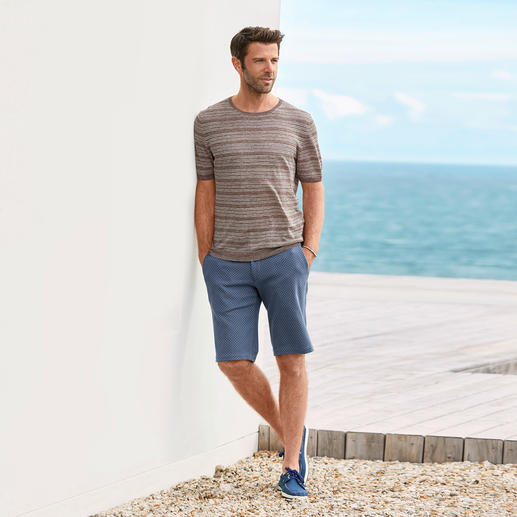 These on-trend pieces go well with 'Gran Sasso Knitted Linen Shirt':
Be the first to review this product