Coolmax® Polo Shirt, short sleeve
Coolmax® Polo Shirt, short sleeve
This polo shirt won't ever pill, shrink or fade. Cools and dries twice as fast as cotton polo shirts.
This Coolmax® high-tech fibre polo shirt is much more versatile than traditional cotton polo shirts. Thanks to Coolmax® it is far more pleasant to wear than most other functional shirts. Regardless of whether you are wearing it for sports in your leisure time or with your suit for an elegant look. It regulates the temperature and keeps you cool because moisture on the fabric's surface evaporates faster (which also prevents odour build-up for example). The high-quality piqué fabric with Coolmax® is very soft, light, keeps its shape, keeps its colour for many years, and is breathable, easy-care and quick-drying. Refined decorative trim on collar, doubled sleeve cuffs.

Classic straight style with comfortable side slits. Length in size 40: 74cm (29"). 100% polyester. Machine wash.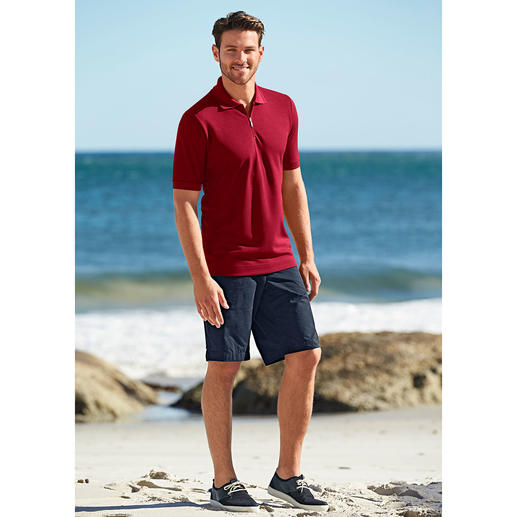 Be the first to review this product