Fine yak wool, cashmere and Irish knitting make this cardigan very special.
By Carbery from Clonakilty. Exclusively in Fashion Classics.
A stark difference to the many coarse knit jackets made from scratchy wool. The exquisite yarn for this fine, cuddly soft cardigan comes exclusively from young animals: The delicate hair from the first shearing of the lambs and the carefully hand-combed down fluff of young yaks and Kashmir goats. The processing is just as exquisite as the material:
Made on hand knitting machines according to old tradition.
A true rarity in times of industrialized mass production. In the process, the front, back and sleeves are fully-fashioned and anatomically knit before they are carefully chain-stitched together. This way, your new knit jacket sits much better than those made of shape cut material sold by the yard. Furthermore, it doesn't wear out after frequent wearing.

Relaxed shape with raglan sleeves and three patch pockets. Length in size 40: 68cm (26.7″). Colour: Beige-Melange. 65% virgin wool, 25% yak, 10% cashmere. Made in Ireland. Hand wash. Exclusive to Fashion Classics.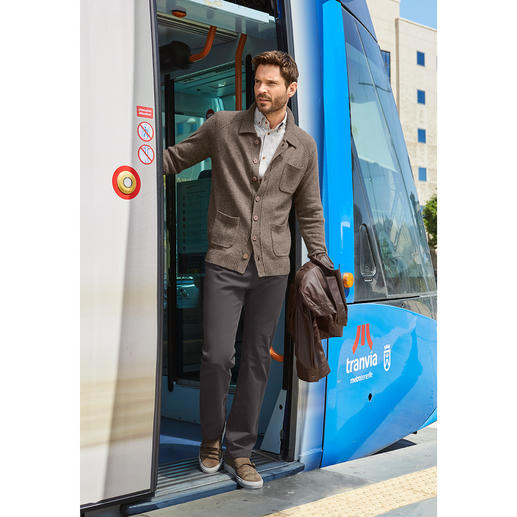 These on-trend pieces go well with 'Carbery Fine Cardigan':
Be the first to review this product