The perfect tie for your favourite winter sports jackets and suits.
Knitted wool look made of cashmere and silk. Classic pointed shape.
Knitted ties are usually made as a tube and sewn with a straight line at the ends – not very elegant and not to everyone's taste. This tie looks like it has been knitted, but in fact, it is woven and therefore can be cut in the classic pointed style. The precious, sophisticated blend of cashmere and silk has a wintry, woolly appearance and is pleasantly thick and soft.
Behind the young label Blick lie more than 60 years of experience in men's fine accessories.
The grandparents of the owner Sascha Blick founded the Grete Jansen special tie factory in St. Tönis in the Lower Rhine region in 1954.

Width 8cm (3.1"). 70% cashmere, 30% silk. Dry clean only.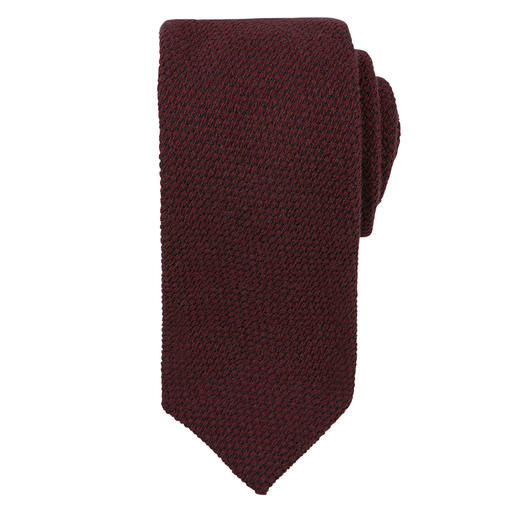 Be the first to review this product