Seldom Seamless Reversible Hat
Seldom Seamless Reversible Hat
One hat – two contemporary looks. Made in Germany by Seldom.
Easy to reverse: Plain blue merino wool or mottled grey Giza cotton.
In seamless 2-ply knit, using a patented plating technique: This creates a blue side made of gently warming merino wool (without mulesing) and a mottled grey side made of light, precious Giza cotton (considered queen of all cotton varieties). Both materials are wonderfully soft, are gentle on the skin and scratch-free. In order to vary the shape and size of the hat, the casual roll edge can be turned right up or pulled down low over your ears.

One size. 60% wool, 40% cotton. Hand wash. Made in Germany.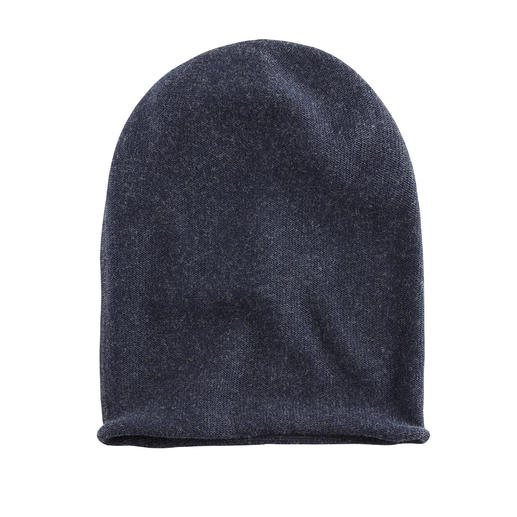 Be the first to review this product