A rare find: A tweed flat cap that is made in England.
Flat caps made of densely woven woollen tweed have a long tradition in England. They keep you warm and protect you from rainstorms in a natural way. Unfortunately, they are now seldom produced in Britain. This classic emerged as a result of the cooperation between two traditional companies, and is one of the rare exceptions.
Woven by Abraham Moon & Sons, one of the last full-scale weavers in Great Britain.
The Leeds weaving company has been in existence since 1837. From the yarn to the finished tweed, everything bears the "made in England" label. That's why their fabrics are often used in the collections of well-known designers.
Tailored by Kangol®, since 1938.
The experienced hat maker from the Lake District has produced a variety of hats for workers, golfers and soldiers throughout its history. For some years, Kangol® hats have enjoyed great popularity in film and music industries.

Colour: Green/red/blue. Shell: 100% wool. Lining: 100% acetate. Made in Great Britain.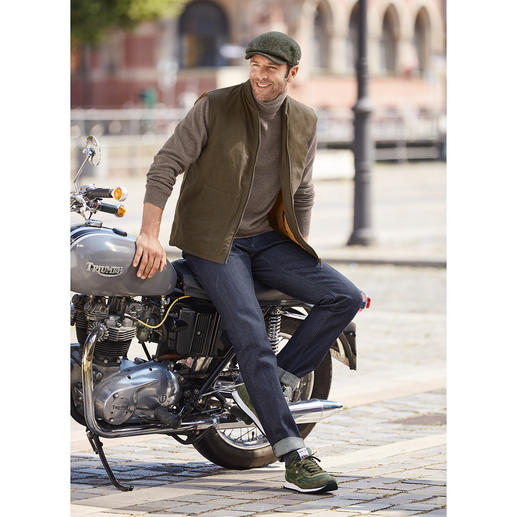 These on-trend pieces go well with 'Kangol® Tweed Flat Cap':
Be the first to review this product