One of the few among stylish cord caps with a truly perfect fit.
In the complex 8-part cut by Kangol®, traditional British hatter from 1938.
Currently there are many caps in similar style. But Kangol® is one of the few hatters that still make the traditional 8-piece design out of cord. Complex, but for that perfect in fit. Long a favourite of British royals and gentlemen – and now also of fashion-conscious men all over the world.
Breathable cotton-cord.
Much more comfortable on your head than the widespread cord made of synthetic fibres. Warming, but not as warm as wool caps in which one sweats quickly. And yet protective against wind and draughts.

98% cotton, 2% elastane. Colour: Green. Sweatband: 100% cotton. Hand wash.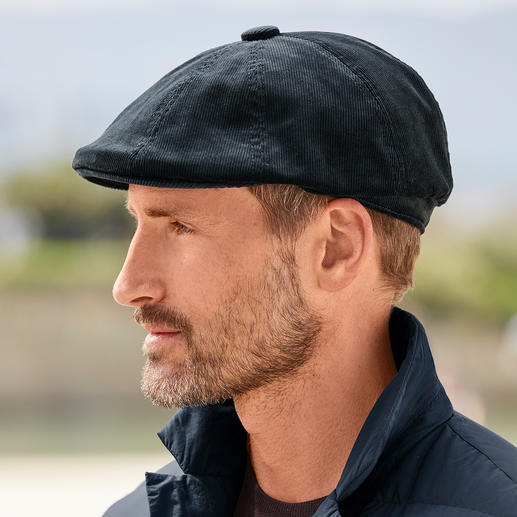 Be the first to review this product