Keep a cool head thanks to pure, unlined linen.
Flat cap by Herman Headwear, Belgian headwear specialist since 1874.
Unlike most caps of this type, there's no interior fleece, inlays or linings to interfere with the cooling effect of the grainy linen. The air can circulate freely around the head, preventing the build-up of heat. What's more, the flat cap weighs only 50g (1.8 oz). It's made by the traditional brand Herman from Belgium. In three fresh mottled shades. 6-piece cut with short, flexible peak and shape-retaining sweatband.

100% linen. Sweatband made of 100% cotton.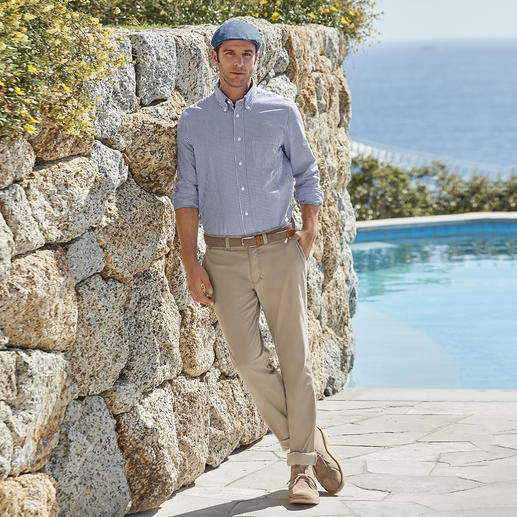 These on-trend pieces go well with 'Flat Linen Cap':
Be the first to review this product