From the Pro-Idee Special Shop
Cuisine
From the Pro-Idee Special Shop
Cuisine
The better slicer: With photochemically etched V-blade and continuous disc thickness up to 4mm (0.015″) (instead of the usual 2mm (0.078″)).
Extremely sharp and keeps its edge. Ideal for expensive truffles.
Not to be compared with other slicers. Instead of being just embossed – as is standard – this blade is etched photochemically in the stainless steel: Extremely sharp and keeps its edge exceptionally well. The V shape also cuts the resistance enormously. No jolts, no tearing – just slice what you want in accurate slices.
Continuously adjustable: From as delicate as parchment up to 4mm thick (instead of 2mm, as is common).
Using an adjustment screw, you can vary the thickness of the slice as you wish. For extra fine truffle slices, parmesan cheese and ginger, also perfect for mushrooms, cucumbers, carrots, ... Slicing surface completely made of stainless steel that leaves no taste or odour with plastic handle and a non-slip stand. Measures 32.5 x 7.5cm (12.8″ x 3″ (L x W)). Weighs 204g (7.2 oz). Dishwasher safe.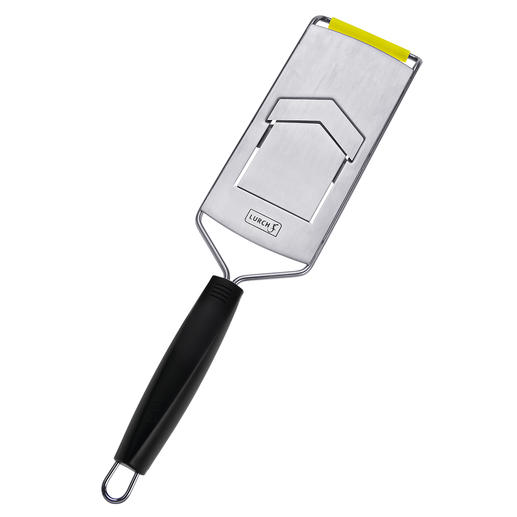 Be the first to review this product