Scratch-free Stove Scraper
From the Pro-Idee Special Shop
Cuisine
Scratch-free Stove Scraper
From the Pro-Idee Special Shop
Cuisine
The better stove scraper: Powerful and much gentler on the surface.
Ready for use at any time without annoying blade changes. 100% hygienic and safe to handle.
Now you no longer have to worry about scratches caused by worn (or even broken) scraper blades. This powerful polypropylene scraper needs no blade. Food scraps and burnt-on food are removed quickly, thoroughly and particularly gently. The ergonomic handle sits firmly in your hand in any position and transfers motion optimally. The scraper glides easily under crusts and removes them without leaving anything behind.
Seamlessly shaped in a single piece. No way that food residue can stick.
Also ideal for casseroles and pots without non-stick coating. With stainless steel eyelet for hanging 21.5cm (8.5″) long. Material: 85% Nylon, 15% glass fibre. Weighs 93g (3.3 oz). Dishwasher safe.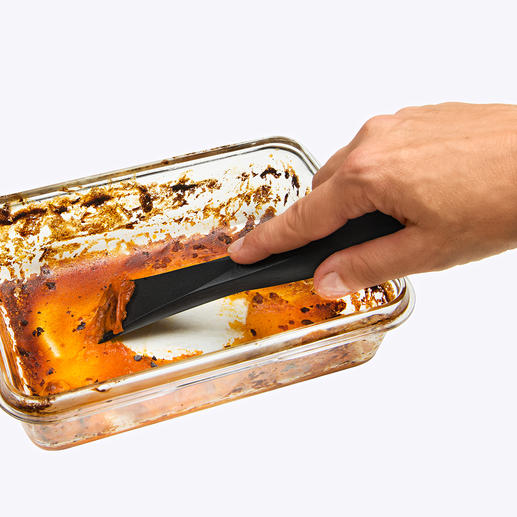 Be the first to review this product