4-in-1 Icepour Cooling Rod
From the Pro-Idee Special Shop
Cuisine
Aerates wine directly when pouring.
4-in-1 Icepour Cooling Rod
From the Pro-Idee Special Shop
Cuisine
Aerates wine directly when pouring.
The 4-in-1 Icepour: A stainless steel cooling rod, pouring spout, aerator and bottle stopper in one.
Keeps your wine perfectly cool, even on warm summer evenings on the terrace, for several hours if required.
Icepour is a wine cooler, decanting pourer, drip catcher and bottle stopper all in one handy device. This stylish cooling rod is filled with water and can stay in the freezer ready to use. For a quick "recharge" just plug in 2 prefabricated ice sticks (silicone mould for 8 ice sticks included). This way, pre-chilled wine stays at an ideal temperature for about an hour, without the need of a wine cooler or moist cooling collar.
Aerates wine directly when pouring.
The built-in ball closure in the spout keeps insects away and preserves the aroma and fresh taste of the wine down to the very last drop. A silicone seal prevents any melted water from entering it. With pouring spout and drip catch. Ice stick with silicone seal. Made from odourless and tasteless 18/10 stainless steel and plastic. Size 17 x 3 x 4cm (6.7" x 1.2" x 1.6"), weight 340g (12 oz).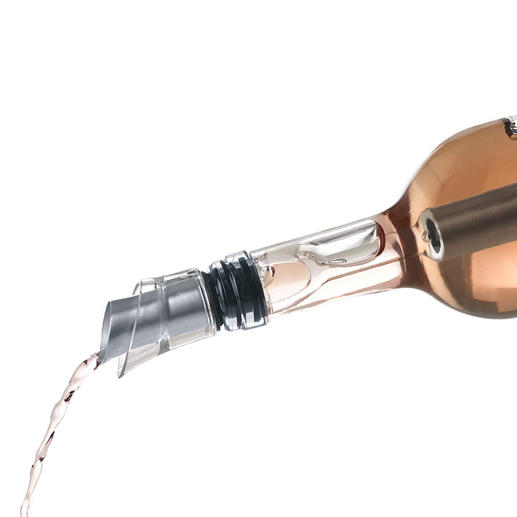 Be the first to review this product