From the Pro-Idee Special Shop
Cuisine
From the Pro-Idee Special Shop
Cuisine
Bigger, non-slip and more beautiful: XXL pan holders made of fine suede leather (instead of fabric).
Protects the entire hand without slipping off and offers optimum protection against heat. Also makes a beautiful placemat for the table.
Forget pan holders made of quilted fabric or cotton that are often too small and slip off easily, causing you to burn your fingers. These XXL pot holders made of 4mm thick suede are non-slip and offer optimum protection against heat. At a massive 28 x 28cm (11" x 11") (instead of the usual 20 x 20cm (7.9" x 7.9")), these chic accessories protect the entire hand and part of the forearm. You'll be able to safely hold even tall and large casseroles, baking dishes and heavy roasting tins.
Much more elegant. Perfect as a placemat on a beautifully set table.
Available individually or in a set of 2. Colour: Black. Clean with a damp cloth or a suede brush.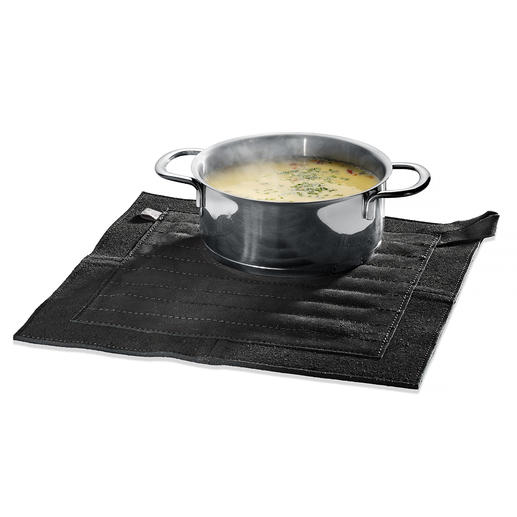 Be the first to review this product