From the Pro-Idee Special Shop
Cuisine
From the Pro-Idee Special Shop
Cuisine
The better pie pan: Maximal non-stick effect thanks to 100% platinum silicon.
No more broken shortcut pastry dough. No stuck-on sponge cake.
Whether fine sponge cake or shortcut pastry or cake batter: Your pies and cakes will practically peel themselves off this flexible baking tin in one piece. As opposed to simple tins, where bits often stick. You don't even have to grease it, for the most part (lightly buttered is suggested only for very delicate doughs). And thanks to the 3.5cm (1.77″) edges, you can lavishly cover your pies (28cm across).
Made from 100% high-quality platinum silicon. Can be carried safely by the broad, grippable edge.
Heat and frost resistant (+ 240°C to - 40°C), resistant to fruit acid, food safe and neutral in taste.
Can be cleaned quickly and residue-free in the dishwasher.
Measures 34.5cm (13.6″) across (incl. edge) and 3.5cm (1.8″) high. Weight: 215g (7.5 oz). Incl. recipe for a quick sponge cake dough. In addition to our long-term warranty, the manufacturer provides a 15 year warranty.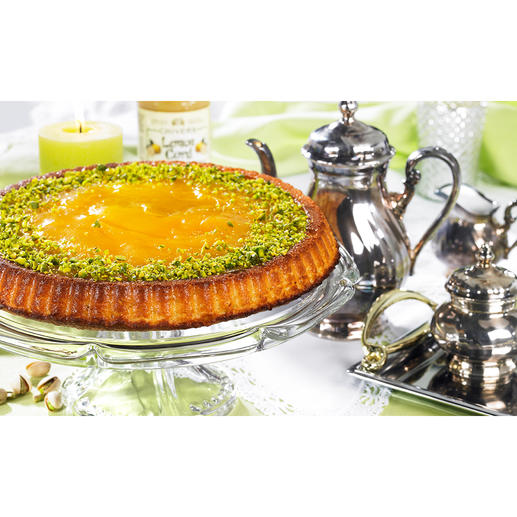 Be the first to review this product