08.04.2020 - We are still here for you. Standard delivery currently takes about about 5 to 7 working days. More
NoStik® Splash Guard, Set of 2
From the Pro-Idee Special Shop
Cuisine
NoStik® Splash Guard, Set of 2
From the Pro-Idee Special Shop
Cuisine
Ingeniously space-saving: The 1mm (0.04″) flat splash guard for pans and pots.
No more spatters of fat on clothes and stove. Can even be stored in a drawer if desired.
No comparison to bulky splash protection screens, lids and hoods: This ingenious pan overlay is just 1mm (0.04″) flat and leaves more space in your kitchen cupboard. The flexible yet sturdy fibreglass mesh completely covers pans and pots up to 32cm (12.6″) in diameter. No splashes of fat can escape. The stove, kitchen and your clothes stay clean. Unlike stainless steel grids, water vapour can escape. No condensed water dilutes your food.
Unlike metal, the heat-resistant glass fibre (up to 260 °C) will not heat up.
Can be cleanly picked up by 4 tabs.
Teflon®-coated and dishwasher safe. Also ideal as a coaster.
Measures 32cm (12.6″) in diameter, weighs 90g (3.2 oz).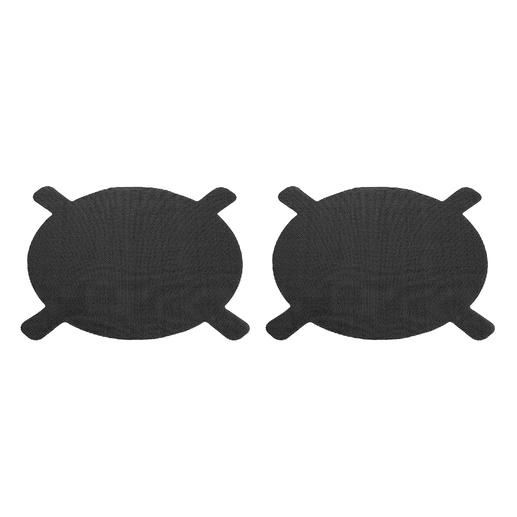 Be the first to review this product