From the Pro-Idee Special Shop
Cuisine
From the Pro-Idee Special Shop
Cuisine
The brilliant draining pad for tall and delicate dishes, in even the smallest space.
Holds cutting boards, drinking bottles, carafes, ... non-slip and tilt-resistant. And your work space stays dry.
Simply place dri.pad on your kitchen sink or countertop. Chopping boards, drinking bottles, narrow vases, pot lids can lean against the back wall and will drip off on the silicone pad without slipping or tipping over. 6mm (0.24″) deep grooves hold even larger boards, serving plates and underplates securely against the wall. The dripping water collects easily in the middle of the pad (max. 150ml (5.07 oz)). And your work surface stays dry.
Gentle on sensitive glasses, decanters, ...
The soft yet sturdy platinum silicone won't leave scratches. Food safe, BPA-free and dishwasher safe. Can be stowed away to save space. Measures 43 x 1 x 7.8cm (16.9″ x 0.4″ x 3.07″) (L x H x W), weighs 195g (6.9 oz).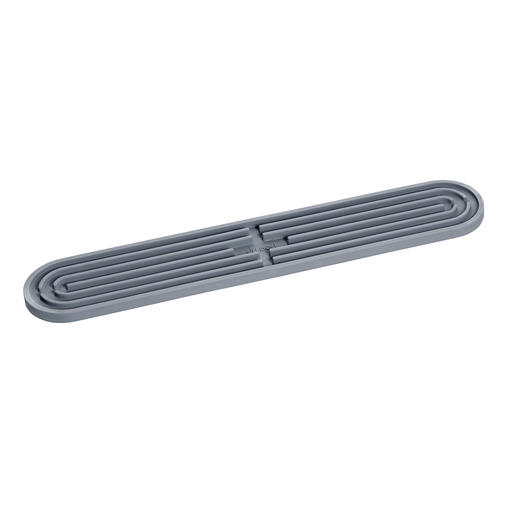 Be the first to review this product