09.04.2020 - We are still here for you. Standard delivery currently takes about about 5 to 7 working days. More
Frying Basket Filter, Set of 2
From the Pro-Idee Special Shop
Cuisine
Frying Basket Filter, Set of 2
From the Pro-Idee Special Shop
Cuisine
Ingenious ultra-fine filter will keep your deep-frying fat clean up to 3 times longer.
No more burnt crumbs in deep-frying fat. And nothing sticks.
No more pieces of dough and food that slip through the holes in the frying basket and contaminate the fat. This heat-resistant fine filter (up to 260 °C) traps every crumb. This way no sediment can accumulate and then burn. And you can use your frying fat up to 3 times longer.
Reusable. Non-stick coating. Dishwasher safe.
Even the most delicate breadcrumbs and baking dough do not adhere. Measures 25 x 34cm (9.8″ x 13.4″). Simply cut to desired size with scissors. To clean, put in dishwasher or wash out with dish detergent.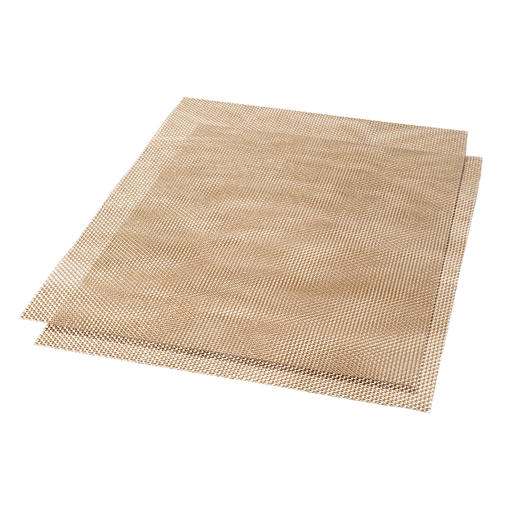 Be the first to review this product