Versatile range: Stool, garden chair, footrest, etc.
Trendy, simple design. Fresh, lively colours. Sturdy plastic construction with comfortable seat.
At first glance, it's hard to tell what this design object is. This makes the surprise all the more pleasant. Relish is a real all-rounder that will inspire you every day anew.
Few stools have so much to offer.
If several guests arrive, Relish is comfortably at hand with a handle. If you want to put your feet up, Relish is ideal as a footrest. The water-repellent, 4mm (0.14″) thick plastic is suitable for outdoor use - ideal as a seat for barbecues and garden parties.
Organically shaped for relaxed sitting.
The ergonomic seat makes the stool comfortable for hours. The slightly flared oval shape provides a firm hold all around.
Robust and stackable. Easy to clean and transport.
When stuck together, several stools can also be stowed away to the smallest possible size. Inside spacers prevent a vacuum and the stools can be easily unstacked again. Easy to clean with gentle lye. Made of polypropylene. Measures 34 x 43 x 45cm (13″ x 17″ x 18″). Weighs 2.1kg (5 lbs). Can support up to 90kg (198 lbs).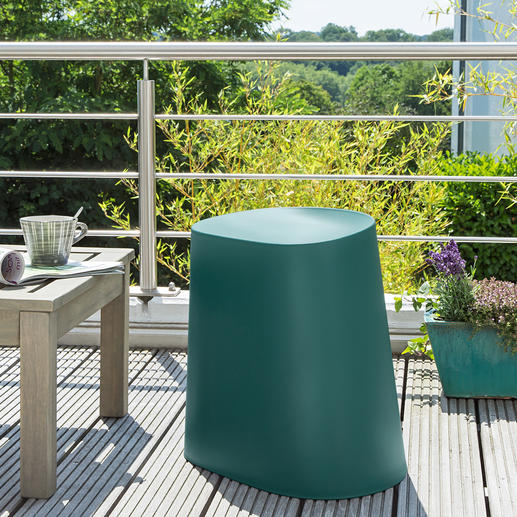 Be the first to review this product