06.04.2020 - We are still here for you. Standard delivery currently takes about about 5 to 7 working days. More
Miffy Ceramic Charm, Set of 3
Miffy is perhaps the most famous girl rabbit in the world.
Fans around the globe love her – at Easter and all year round.
For a little girl rabbit, Miffy has had a very exciting life. The Dutch designer Dick Bruna drew her in 1955 for his son; a white rabbit in the garden served as a model. Today, Miffy has her own fan community, her own museum in Utrecht and as always her very own style.
Miffy's cute, but she's not at all kitschy.
The artist's brushstroke is pleasantly simple. The discreetly designed face is the trademark of this figure and has hardly changed since the original drawing. Of course, Miffy is a lovely eye-catcher at Easter, which brings a lot of delight or is also well received as a gift. But even beyond Easter, the world-famous cult figure is a wonderful accessory.
Miffy is a licensed original.
This ceramic figurine is designed based on Dick Bruna's drawings. You can display Miffy hanging or standing with the ribbon that is provided. On a window or a sideboard. And of course in an Easter basket, at an Easter bouquet or at the Easter breakfast table. Miffy is a little eye-catcher everywhere. Measures 6 x 3.5 x 2.8cm (2.36″ x 1.38″ x 1.1″) (H x W x D).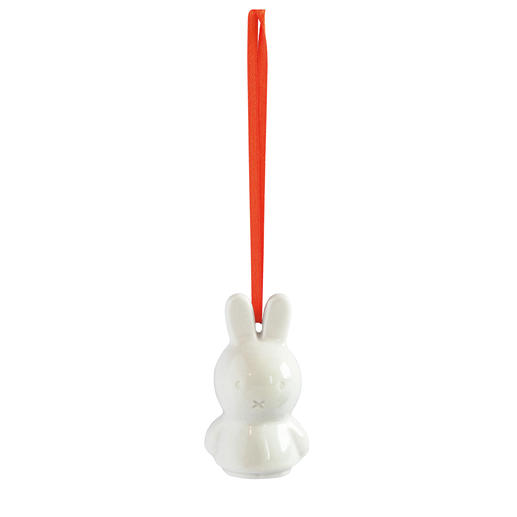 Be the first to review this product