Crevice Scraper with V-shaped Cutting Tip
Crevice Scraper with V-shaped Cutting Tip
Clean garden crevices in record time. With one movement, without bending and without scratch marks on the tiles.
Thanks to the V-shaped tip suitable for all gap widths, even for very narrow crevices.
Unlike conventional crevice scrapers, this tool features a V-shaped cutting tip. Just place the scraper in the gap, pull gently and weeds, grass and moss will be removed completely. Without slipping and without leaving scratch marks on your terrace or path. The fine tip even fits into 2mm narrow spaces with ease and stays firmly in the gap while weeding.
Saves effort, strength and time.
Due to the V-shape, the cutting tip fits perfectly in almost any gap width or shape. This way, you can clean both joint edges at the same time and save yourself a second clean.
Made in Germany from steel-tungsten alloy which is also used for ultra-hard milling tools.
Extremely tough, effective and hard-wearing. In addition, you can turn the V-shape tip through 180° if necessary, so that it only has to be replaced after many years of use (replacement cutting tip sold separately).
With the help of the telescopic handle (included) you can work standing without straining your back.
Of course, to remove particularly stubborn weeds, you can also use the scraper without the telescopic handle. Length incl. telescopic handle 105 - 160cm (41.3" x 63.0"), total weight 510g (1.1 lbs).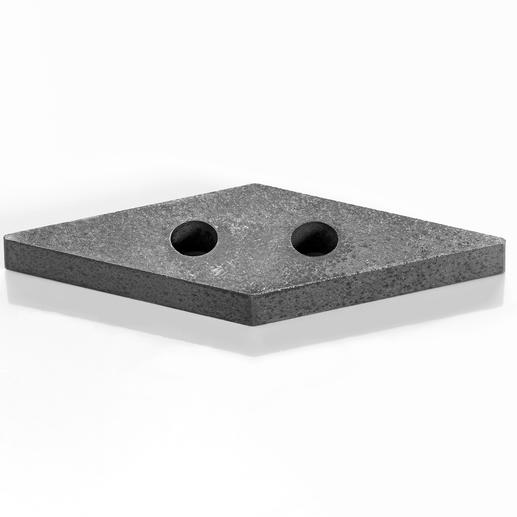 Be the first to review this product