05.04.2020 - We are still here for you. Standard delivery currently takes about about 5 to 7 working days. Mohr
Granicium® Bumblebee Castle
Granicium® Bumblebee Castle
The bumblebee Castle - a safe nesting place for useful pollinators.
Handmade in Germany. Made of weatherproof Granicium® ceramic.
Unlike bees, bumblebees also do their job in cold and wet weather – and visit 3 to 5 times more flowers in the same time. A good reason to lure the endangered beneficial insects into your own garden with a Bumblebee Castle.
Developed, tested and recommended by experts.
In the two-part construction consisting of a protective dome and insulated base plate, the bumblebees are kept warm and dry. The kapok (also called plant down) nesting wool supplied makes it more comfortable. The blue paint around the flight hole attracts bumblebees. And the access tube prevents the enemy wax moth from entering. The ideal place to nest and spend the winter.
Ceramic as hard and robust as granite. With 15-year weather resistance guarantee.
The climate-regulating material stores heat during the day and releases it again at night. It does not allow moisture to penetrate, is UV resistant and frost resistant up to -50 °C. It is 16cm (6.3") high and measures 27cm (10.6") in diameter. Weighs 5.5kg (12.1 lbs). Made in Germany.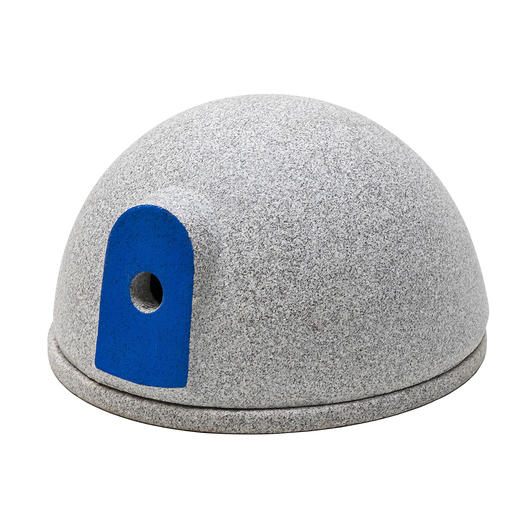 Be the first to review this product