No comparison to the functional look of conventional toilet brushes.
Italian design at a very affordable price.
• Elegant cone design
• Blends in with every bathroom
• Replaceable brush head
• Stable and sturdy
The stylish white cone looks like a modern sculpture and does not immediately reveal what it hides. This discreet toilet brush blends in with any bathroom or guest cloakroom. The design is sturdy and hygienically closed. The narrow, tapered handle affords a comfortable grip. Good for the purse and the environment: If necessary, simply replace the brush head instead of buying a completely new set. Made of polypropylene. Incl. 1 replacement brush head. Size 48cm (18.9") H, 19.5cm (7.7") diameter. Weight 360g (12.7 oz). Colour: White.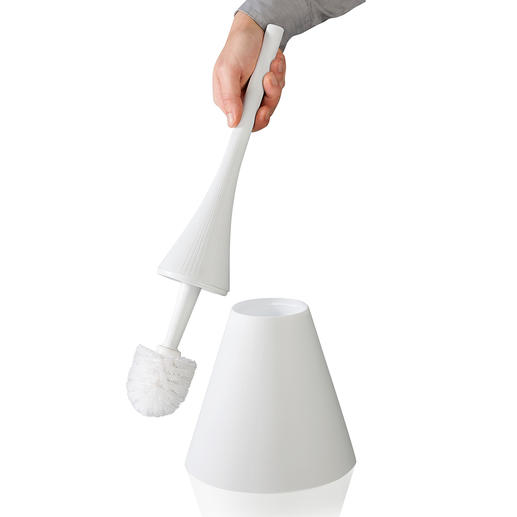 Be the first to review this product