Gift certificates
Gift certificates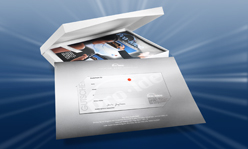 You have two choices:

Request the Pro-Idee gift voucher quickly and simply to be sent to you by post. The voucher will be delivered to you in the next business days.
Order the gift certificates by post
Of course, you can also print out the voucher yourself in a few minutes and give it directly to the recipient.
---
Redeem a gift certificate.
Would you like to redeem your Pro Idee gift certificate now? Find out what to do here.
---