Too Hot To Hide Leopard Stockings
Too Hot To Hide Leopard Stockings
The newest level of legwear: Seamlessly knitted in a one-piece process.
Highest wearing comfort in stylish leopard design. By the new stocking label Too Hot To Hide.
These stockings are knitted in one piece. They do not have a bothersome middle seam that never actually sits in the middle. No gusset that pinches. And absolutely nothing that can slip. The idea originated from label founder Eva Maskow and comes from her wealth of experience as a product and marketing manager for a large German stocking manufacturer. The special one-piece manufacturing takes place in Italy – at two long-established but innovative family businesses in Mantua and Brescia.
Trendy Leopard design: Elaborately incorporated as a jacquard – tone-on-tone and thus more stylish than many others.
The wide, deep sitting waistband is round-knit. It is fits perfectly, doesn't roll in on itself and doesn't flash unattractively from the waistband.

Colour: Black. 70% viscose, 28% polyamide, 2% elastane. Machine washable. Made in Italy.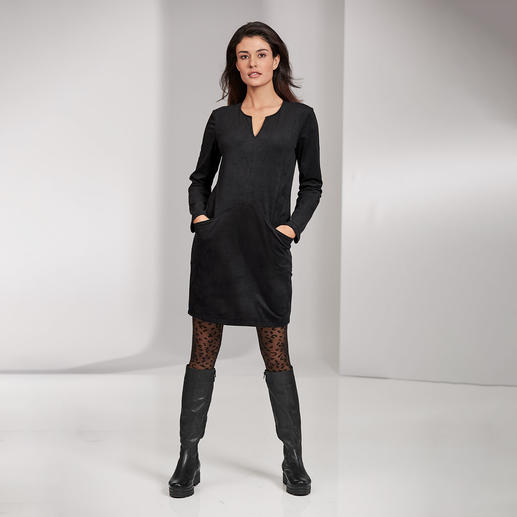 These on-trend pieces go well with 'Too Hot To Hide Leopard Stockings':
Be the first to review this product