Beautifully soft and elastic.
Beautifully soft and elastic.
Jeans for the office? Very few really make the cut.
Clean cut. Perfect fit. By Strenesse.
Strenesse has translated its clear lines and no-nonsense style into the latest hot item: Jeans. The casual fabric is dark blue and clean, neither faded nor distressed and looks absolutely respectable. And while many fashionable jeans sit too low or are too tight, these fit perfectly, are comfortable to wear, and flatter your figure.
Beautifully soft and elastic.
The summery material mix with lyocell makes the jeans very light, airy, wonderfully cuddly and silky soft. A dash of elastane ensures a comfortable fit. Metal button and rivets embossed with the Strenesse name.

5-pocket style with straight leg. Length in size 10: 76cm (29.9″). Leg width at hem: 26cm (10.2″). Colour: Dark blue. 42% cotton, 32% viscose, 17% lyocell, 8% polyester, 1% elastane. Machine wash.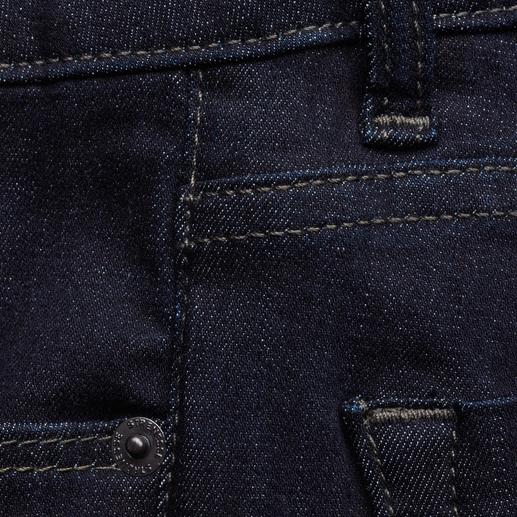 Be the first to review this product