Depeche ruffled leather skirt
Depeche ruffled leather skirt
Trend: Leather skirts. Our price-performance suggestion: This one from Danish label Depeche.
Made from glove-soft lamb nappa.
It hits the bullseye in fashion: The current asymmetrical length, the wide ruffle hem, the stretch waistband, the side pockets, the suggested back pockets... And it only costs £198.
A real insider tip for high-grade leather quality, fashionable timeliness and an affordable price.
The label founded in 1999 is among the most famous brands for bags in Scandanavia – and has also been producing small fine leather clothing collections since 2014. Their experience in processing high-quality lamb and goat skins is reflected successfully in these collections.

Comfortable, downward flared cut. Length in size 10: 59cm (23.2″) front, 71cm (27.9″) back. Colour: Black. Lamb nappa leather. Lining: 100% polyester. Special cleaning.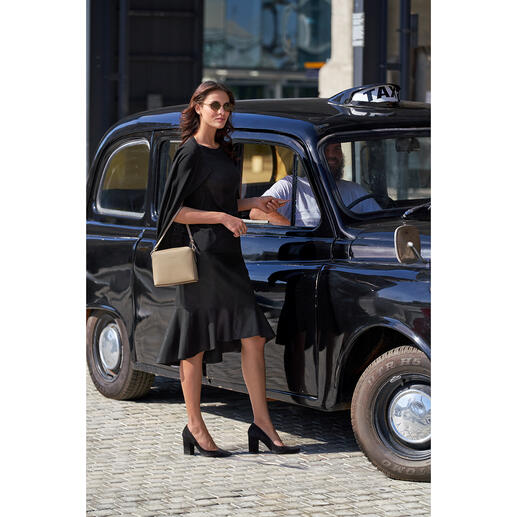 These on-trend pieces go well with 'Depeche ruffled leather skirt':
Be the first to review this product