05.04.2020 - We are still here for you. Standard delivery currently takes about about 5 to 7 working days. Mohr
The renowned mariner's cap is back – as a wonderfully lightweight women's hat.
And instead of heavy cotton now made of airy linen.
In the past, sailors on the high seas appreciated the dark, heavy mariner's cap. It was made of strong marine cloth and the cord on the brim was clamped unceremoniously under the chin in case of a storm. But now a fresh wind is blowing:
Traditional form in a new guise.
The white summery version of the mariner's cap is made of a lightweight linen fabric. The drawstring and buttons are silver-coloured and give your hat a modern, feminine touch.

Colour: White/silver. Shell made of 100% linen. Hand wash only.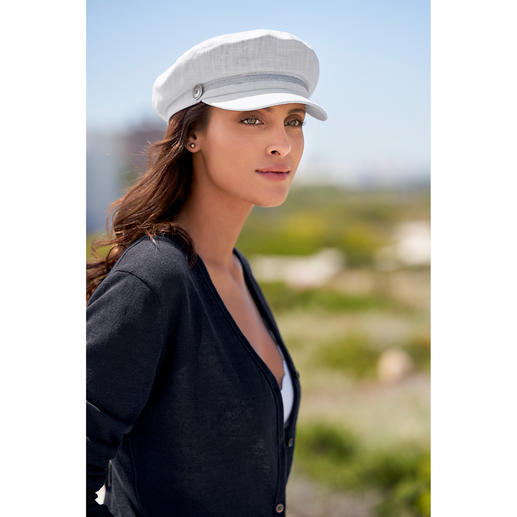 These on-trend pieces go well with 'Linen Mariner's Cap':
Be the first to review this product