SLY010 Leather Fringed Belt
SLY010 Leather Fringed Belt
Turns any outfit into an eye-catcher: The belt for many fashionable ­fringed looks.
Over a skirt, a dress or trousers, underneath a blazer, leather jacket or cape: The variety of combinations with this fashionable belt is almost limitless. Fringes are currently very trendy – going far beyond the casual boho-chic look. The most important styling rule: Avoid combining lots of fringed items. Rather wear a single striking accessory, such as this belt. It alleviates severity in toned outfits and gives plain styles a glamorous accent.
Colour: Black. Leather. Special cleaning.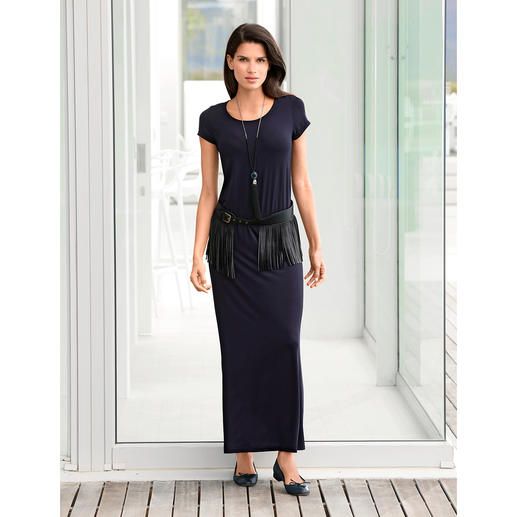 These on-trend pieces go well with 'SLY010 Leather Fringed Belt':
Be the first to review this product