Baseball cap deluxe: made of velvety soft lambskin suede.
By Herman Headwear. Belgian hat specialist since 1874.
Much more stylish than typical baseball caps made of cotton canvas or high-tech material. Made from light brown suede with no emblems, prints and patches, the originally sporty cape appears unusually elegant.
Without lining, particularly light (weighs only 80 grams in size 7″) and airy.
The stable visor provides glare-free view. Made in Italy by the traditional Chapellerie Herman from Belgium.

Colour: Light Brown. Real Leather.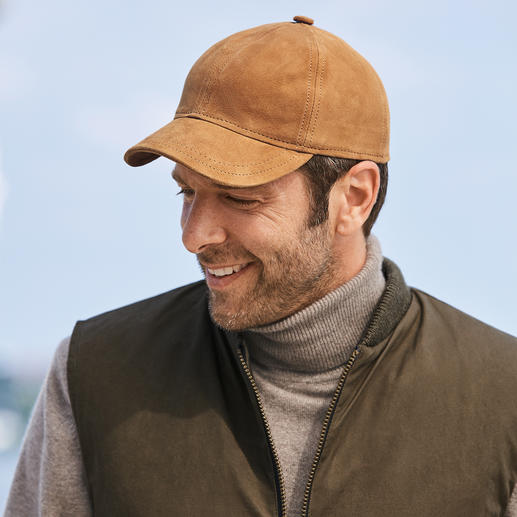 Be the first to review this product