Women's Panama Hat With Bow
Women's Panama Hat With Bow
Genuine Panama hat. For women.
Handmade in Ecuador – each hat is unique.
For decades, Panama hats have been an ideal and very natural protection against the sun – be it on the beach or in town. Today, many hats are made from cheap straw and braided anywhere in the world. However, genuine Panama hats still come from Ecuador where the best hats in the world are still hand-woven from "Paja Toquilla" straw.
The elegant Panama hat with a black bow:
For decades, a symbol of Parisian chic and the crowning glory of every feminine outfit. These hats are an extravagant accessory worn with a little black dress, sophisticated combinations in linen, and elegant summer dresses.

100% straw. Exclusive to Fashion Classics.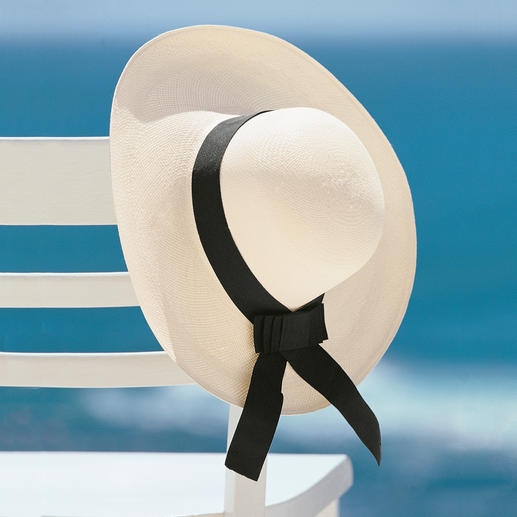 Be the first to review this product