TWINSET Floral Basic Shirt or Top
TWINSET Floral Basic Shirt or Top
Not just white basics – but decorated with rare, feminine floral motifs. By TWINSET.
White basic shirts are still important in fashion. At Twinset they are refined with beautifully romantic tone-in-tone floral motifs – and thus reflect the typical style of the Italian label. Hot trend pieces today, enduring Twinset classics tomorrow. Softly flowing fabric made of pure cotton. Cotton lace flowers, with hand-embroidered pearls and sequins.

Figure-hugging cut. Shirt length in size 10: 57.5cm (22.6″). Top length in size 16: 59.5cm (23.4″). 100% cotton. Colour: White. Hand wash.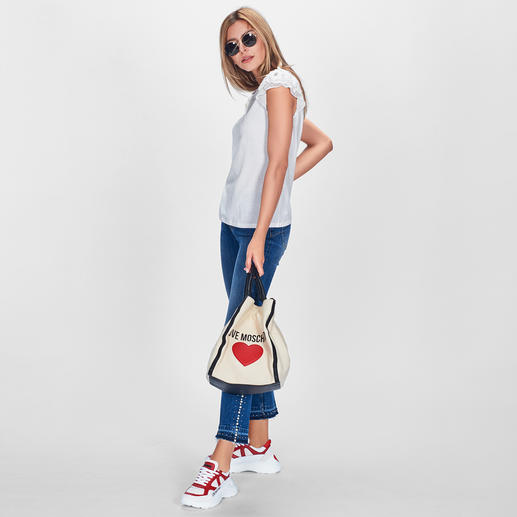 These on-trend pieces go well with 'TWINSET Floral Basic Shirt or Top':
Be the first to review this product