Streamlining without pinching.
Streamlining without pinching.
Top by Triumph – Shapewear specialists since 1886.
A flat tummy and full ­décolleté: Shaping in all the right places.
The hidden insert of this simple top starts under the bust and ends approx. 7cm (2.8") above the hem. This enhances the tummy and waist, problem areas for many women, leaving the bust unrestricted (unlike most shapewear that tends to constrict the bust as well). The hem also lies smoothly against the body, instead of pinching the hips, resulting in an enviable, upper body silhouette.
Streamlining without pinching.
The silky stretch fabric is close-knit with excellent shaping properties but still feels soft and provides freedom of move­ment. German traditional brand Triumph is considered one of the most established specialists in ­figure-­shaping underwear and has pioneered work to move away from stiff corselets to modern body-­shaping lingerie.

Bra covering design. Length in size 12: 52cm (20.4″). 87% polyamide, 13% elastane. Machine washable.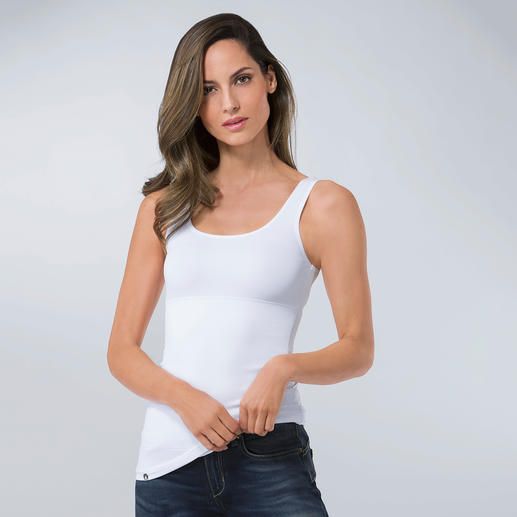 Be the first to review this product