The latest extravaganza: Masculine hats. Preferably from Mayser, expert German millinery since 1800.
The fedora is the millinery highlight of this season. Also known as the "Bogart" hat, it has a crease down the length of the crown and is pinched in the front. The typical hat of savvy Hollywood gangsters from the 40s. The black colour adds a touch of feminine elegance – as does the exquisite velvety felt made of genuine rabbit fur – much softer, lighter and higher quality than ordinary woollen felt. Also naturally windproof and waterproof.

5.5cm (2 1⁄5") wide brim. 100% angora. Exclusive to Fashion Classics.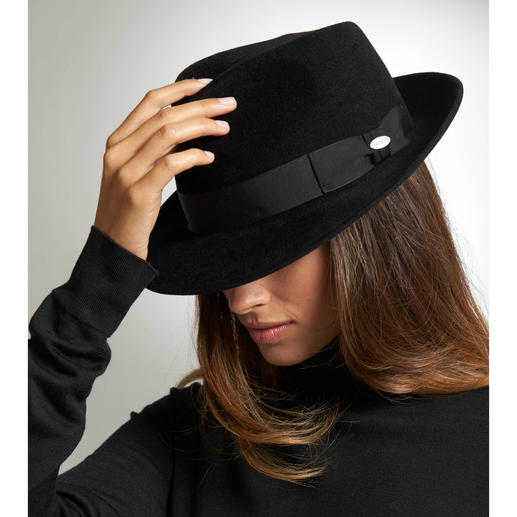 Be the first to review this product