Iphoria Inflight Bag
Stylish through security checkpoints at the airport. Cool on the beach, in the city, at parties…
Iphoria Inflight Bag
Stylish through security checkpoints at the airport. Cool on the beach, in the city, at parties…
Stylish through security checkpoints at the airport. Cool on the beach, in the city, at parties…
The Inflight Bag by Iphoria, Berlin.
Iphoria was founded in 2012 by Berlin designer Milena Jäckel. Her creations turn ordinary items into true fashion statements which are widely discussed in the fashion press and fashion blogs. These stylish inflight bags put an end to the simple disposable plastic bags for liquids in hand luggage when traveling by plane. They are a cool and versatile alternative to dull plastic bags – and they're much more durable. Moreover, they are also suitable as a make-up bag for the beach and city or as a fun party clutch.

Size 23 x 18 x 2.5cm (9.1" x 7.1" x 1"). PU material.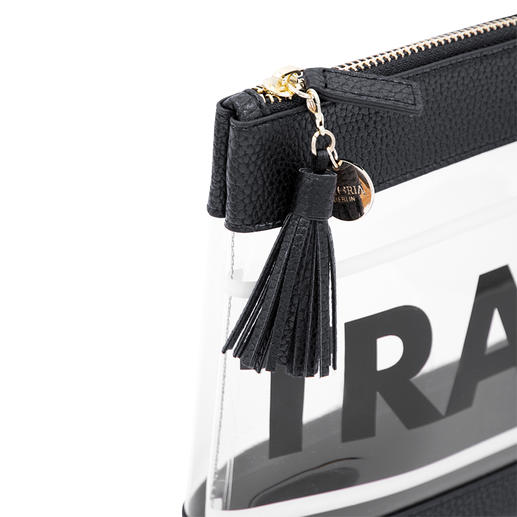 Be the first to review this product