A state-of-the-art evergreen.
A state-of-the-art evergreen.
The time-tested weather proof Wollwalk Fedora – in the trendy colours of the season.
From the Belgian hat specialist Herman, since 1874.
Wollwalk uniquely modern: In the trendy colours curry and orange instead of classic grey, brown or black. But with all of the traditional advantages: warming. Wind and water repellent by nature. Durable and bendable.
A state-of-the-art evergreen.
The Fedora shape with the bent crown and the front pinched on both sides is typical for smart-looking Hollywood gangsters of the 1940s – and is also known as the "Bogart hat". Today men's style hats have become a fashionable upgrade of many feminine looks. But rarely will you find milliner quality like this at such an affordable price.

6cm (2.3″) wide brim. 100% wool. Imitation leather hat band, ribbed lining band.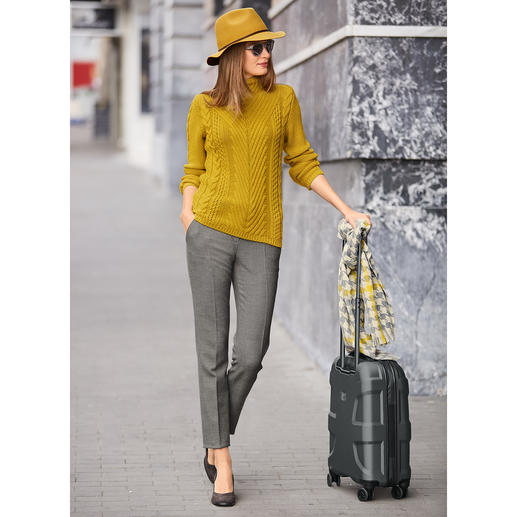 These on-trend pieces go well with 'Herman Wollwalk Fedora':
Be the first to review this product