Soft, lightweight and breathable.
Soft, lightweight and breathable.
Much more elegant than many other hats – the ivy flat cap made from the finest cloth from Lanificio F.LLI Cerruti dal 1881.
By Stetson, the renowned hat maker from the USA.
Its shape is classic, yet while most similar hats are made from rustic tweed, felt or canvas, this cap is made from the finest, black and white patterned cloth from the Italian luxury weaving mill Cerruti (1881). In addition, it is much more elegant and it is also ideal for warm days.
Soft, lightweight and breathable.
Silk and virgin wool give the cap its elegant character, while the cotton and linen make the weave lightweight and breathable. Shaping darts give the classic ivy flat cap its perfect appearance. The flexible but nevertheless sturdy peak ensures unobstructed vision. With an interior sweatband for increased stability.

Colour: Black/white. Shell: 30% silk, 26% virgin wool, 22% cotton, 22% linen. Lining: 50% viscose, 50% polyester. Dry clean only.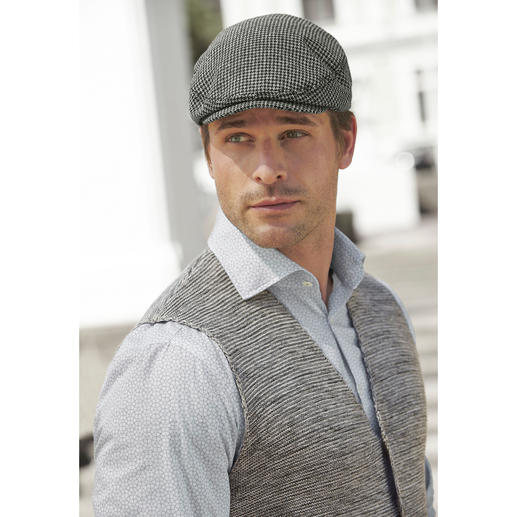 Be the first to review this product