Stefano Corsini Fast Track Leather Belt
Stefano Corsini Fast Track Leather Belt
Now you can keep your belt on at the security check.
Entirely metal-free: Avoid the hassle of constantly removing (and then putting on again) your belt.
Metal detectors are increasingly common: In courts, parliaments, embassies, casinos, museums etc. and of course at airports. So how lovely would it be if at least your belt does not trigger an alarm.

3.5cm (1.4") wide. Colour: Dark brown. Leather. Made in Italy.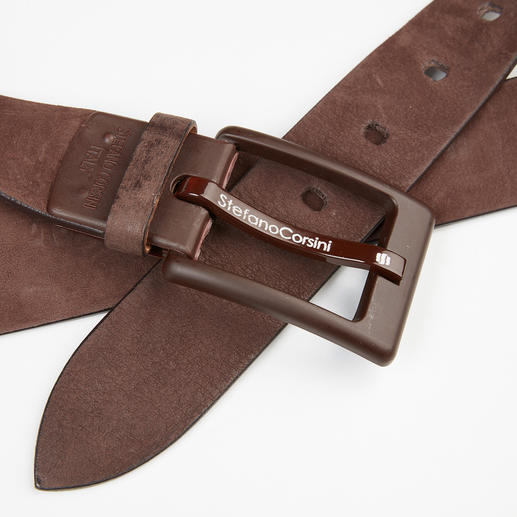 Be the first to review this product