Mont Saint Michel Work Jacket
Mont Saint Michel Work Jacket
The original work jacket from 1913 Normandy. Today's contemporary fashion classic in current workwear style.
By Mont Saint Michel.
In France, this jacket has been a style icon for a long time. Over 100 years ago, it was worn by farmers, railway workers, fishermen, carpenters and stonemasons. Nowadays, it is a trendy, clean jacket worn by many people. With its unadorned and simple style, it suits many outfits and is ideal for spring and autumn.
Still made exactly the same way as before – in the same French weaving mill.
The moleskin is woven so densely that it is even water repellent, which is very unusual for cotton fabrics. It is also durable and warm. Moreover, it is not too thick, and feels as soft as flannel.

Casual, straight cut. Length in size 40: 76cm (29.9″). Colour: Khaki. 100% cotton. Machine washable.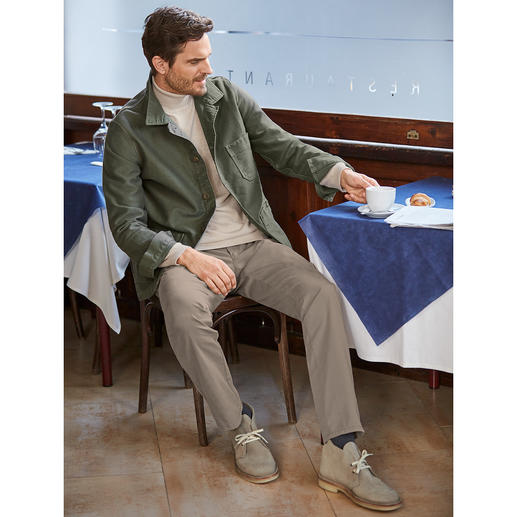 These on-trend pieces go well with 'Mont Saint Michel Work Jacket':
Be the first to review this product