Lagerfeld Short-Sleeved Honeycomb Shirt
Lagerfeld Short-Sleeved Honeycomb Shirt
A stylish novelty: The short-sleeved shirt by Lagerfeld.
A fashionable highlight in the monotony of dull light-blue shirts. Thanks to the honeycomb texture very fashionable and visually interesting. The genuinely woven pattern is clearly noticeable and makes the lightweight fabric sturdy. Classic Kent collar. Turn-up cuffs. Rounded hem.

Slim fit. Length in collar size 15.75": 81cm (31.9"). Colour: Ice blue. 100% cotton. Machine washable.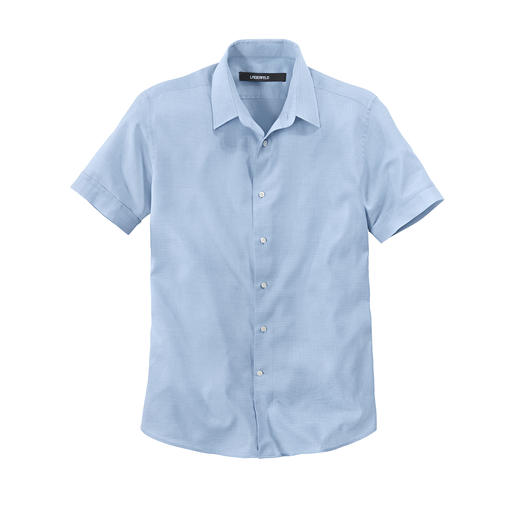 These on-trend pieces go well with 'Lagerfeld Short-Sleeved Honeycomb Shirt':
Be the first to review this product