05.04.2020 - We are still here for you. Standard delivery currently takes about about 5 to 7 working days. Mohr
A rarity: The Balaclava made of soft and cuddly polar fleece.
The original shape of this hood was invented and tested in the cold winters of the Crimea. The tested shape has remained – but not the scratchy wool. Today, the soft premium polar fleece protects you much better than it was feasible in the early days. Snow, storms and cold cannot affect you, because the Balaclava reliably protects the neck, forehead, ears and even the nose. Shift the clips on the adjusting bands until the Balaclava fits around your face snugly but without pressure. This means you've got clear vision while skiing, hiking and biking. And it won't fly away in a storm like a cap.

One Size. 100% polyester. Machine wash. The black colour suits all your jackets.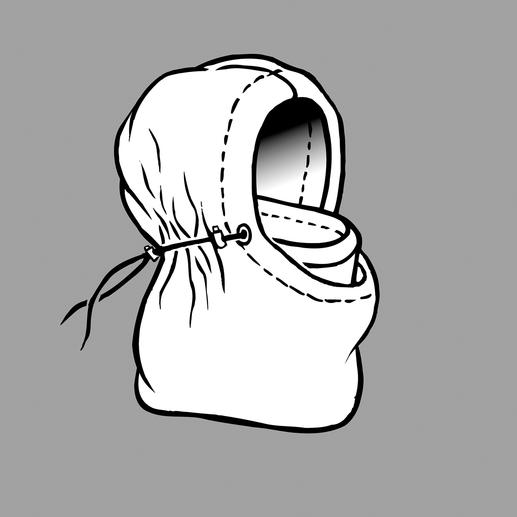 Be the first to review this product