04.04.2020 - We are still here for you. Standard delivery currently takes about about 5 to 7 working days. Mohr
Super Constellation Trunk Shorts
Super Constellation Trunk Shorts
Perfect fit thanks to 360° power support. Perfect wearable comfort thanks to Pima cotton.
Trunk shorts from Super Constellation.
Rarely do cotton shorts in a modern, tight-fitting trunk shape with a small leg base sit as comfortably as these. "360° Power Support" refers to the all-round hip support made of two-ply material. Ergonomically shaped, with an elastic flat seam, it provides a firm hold with full freedom of movement – and also creates an attractive silhouette.
12% elastane makes the Pima cotton highly stretchy and permanently dimensionally stable.
The long staple fine fibre with its elegant shimmering sheen is still picked and sorted by hand. When harvested this way, it remains free of chemicals and is especially skin-friendly. The extra soft, non-cutting stretch waistband rounds off the comfortable fit.
Expertise gained over 130 years.
Super Constellation is the men's label launched in 2018 by the traditional German underwear specialist Anita.

88% cotton, 12% elastane. Machine washable.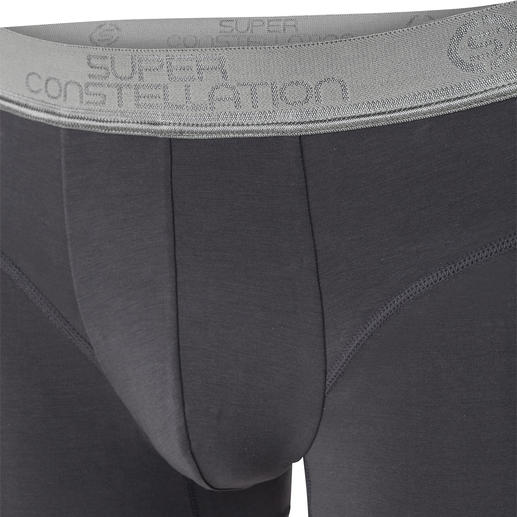 Be the first to review this product