05.04.2020 - We are still here for you. Standard delivery currently takes about about 5 to 7 working days. Mohr
Ultralight. Incredibly soft. And yet gently warming.
Five-pocket trousers made of rare summery cord.
While conventional corduroy fabrics often weigh 300g/m2 or more, the fabric for these trousers is about a third lighter (190g/m2). This is only made possible by using one of the best cotton varieties in the world:
Long staple Supima (= Superior Pima) from the USA makes these five-pocket trousers as fine as a pair of summer chinos.
The silky, smooth fibres feel wonderfully soft, absorb dye better and are also extremely hard-wearing. Supima cotton makes up less than 1% of the world's cotton crop.
The airy fabric comes from the weaving mill of Italian cord specialist Duca Visconti.
Pleasantly light and also in a fresher colour than the typical winter corduroy garments, these trousers are not just for the summer but will accompany you throughout the year.

Modern 5-pocket style with straight leg. Inseam in size 34"R: 83cm (32.7"). 100% cotton. Machine washable.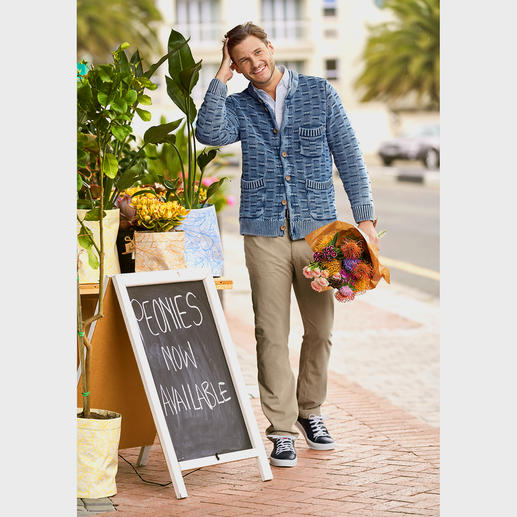 These on-trend pieces go well with 'Light Corduroy Trousers':
Be the first to review this product