Dyneema® Five-Pocket Jeans
Dyneema® Five-Pocket Jeans
Much more hard-wearing (and longer-lasting) than conventional jeans, but just as comfortable.
A real powerhouse: Five-pocket jeans with Dyneema®, probably the strongest fibre in the world.
Your new favourite jeans will remain your favourites for much longer because a touch of Dyneema® (a textile fibre that is up to 15% stronger than steel) makes them extremely hard-wearing and long-lasting. Additionally, the mix of cotton, Dyneema® and elastane feels wonderfully soft and fluid.
In comfortable five-pocket cut – perfect for the smart casual look.
These jeans not only look great with leather jackets, check shirts, sneakers and jumpers, but the ink blue colour makes them even suitable for business wear. Double shirt stops in the waistband ensure that nothing becomes untucked.

Classic five-pocket cut with a straight leg. Total length in size 34"R: 104cm (40.9"). Leg width at hem: 38cm (15"). Colour: Ink blue. 92% cotton, 6% polyethylene, 2% elastane. Machine washable.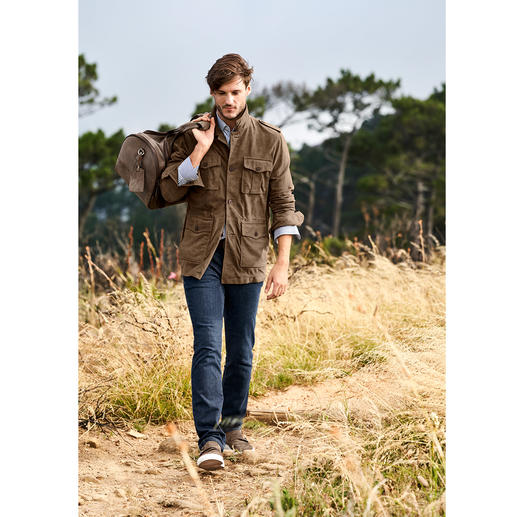 These on-trend pieces go well with 'Dyneema® Five-Pocket Jeans':
Be the first to review this product