Snipe® Washable Leather Sneakers
Snipe® Washable Leather Sneakers
Always look well-groomed: Washable leather sneakers from Spanish cult brand Snipe®.
Timeless design and extremely durable.
These shoes made of top-quality tanned leather are easy to look after. Dirt can be easily washed away with the next load of laundry. The shoes come out as good as new: In neat white and with a fresh fragrance, and they are still as soft as ever.
With terry lining: Soft. Extremely absorbent. Non-slip.
Founded in 1981, Snipe® has more than 20 years of experience with washable leather. Snipe® owner Ernesto Segarra belongs to one of the oldest shoe dynasties in Spain. He developed the first washable leather loafers as early as the 90s.

6-eyelet lacing. Upper: Leather. Lining and insole: Textile. Outsole: Rubber. Machine washable (please observe the instructions of the manufacturer when washing the shoes).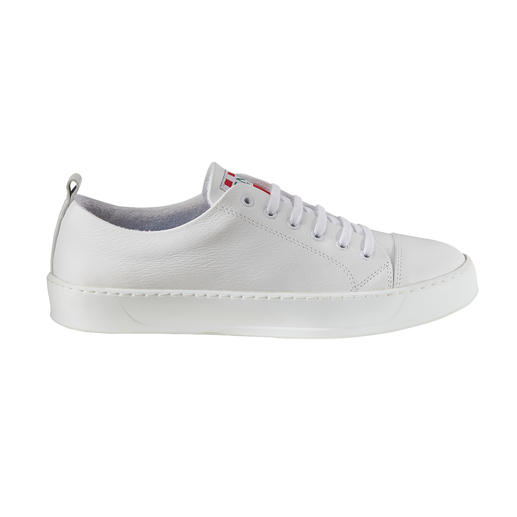 These on-trend pieces go well with 'Snipe® Washable Leather Sneakers':
Be the first to review this product