05.04.2020 - We are still here for you. Standard delivery currently takes about about 5 to 7 working days. Mohr
Airy sandal style. Comfortable sneaker sole. And top Italian quality.
Modern sneaker sandals.
The airy vented style is actually a perennial classic, but bang on-trend thanks to the white sneaker sole – additionally it is wonderfully comfortable and suitable for long-distance walking.
Soft and flexible thanks to soft calfskin leather with durably stitched sole.
By wearing, the supple leather adapts perfectly to your foot. With a hook-and-loop fastener you can adjust the width to your liking. The pull-on loop at the heel makes it easy to put the shoes on. By purchasing direct, without intermediaries, and no expensive marketing campaigns means the price-performance ratio can be this good.

Colour: Black. Upper and insole: Leather. Footbed: Synthetic. Outsole: Rubber. Made in Italy.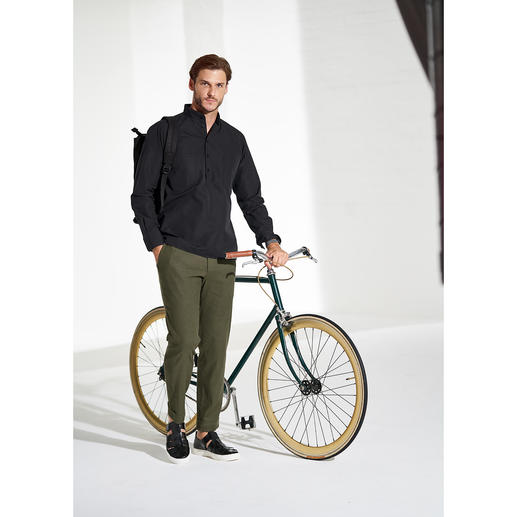 These on-trend pieces go well with 'Sneaker Sandals':
Be the first to review this product