Intiwara Alpaca Wool Pullover
Intiwara Alpaca Wool Pullover
A rare knitted masterpiece from the Andes. Not mass-produced in the Far East.
Precious alpaca wool. Individually fashioned according to an old tradition on hand knitting machines.
In Peru, experienced knitters still make this elegant pullover on old-fashioned looking devices. Slowly, carefully and taking ages. The seven harmoniously coordinated colours are expertly processed using a special stitching technique. The result is a striped pattern that differs slightly with each item.
Soft and snug, wonderfully warm and surprisingly hard-wearing.
On the rough, high plains of the Andes, alpaca wool acquires its unique structure. The valuable luxury yarn regulates changes in temperature, is resistant to pilling and hardly takes on any smells. The pullover is knitted according to an elaborate, fully-fashioned process, and even after years of wearing and washing it still retains its shape.

Length in size 38: 59cm (23.2"). Colour: Dark and light grey/ black/ brown/ white/ petrol/ mint green. 100% alpaca wool. Hand wash only. Exclusive to Fashion Classics.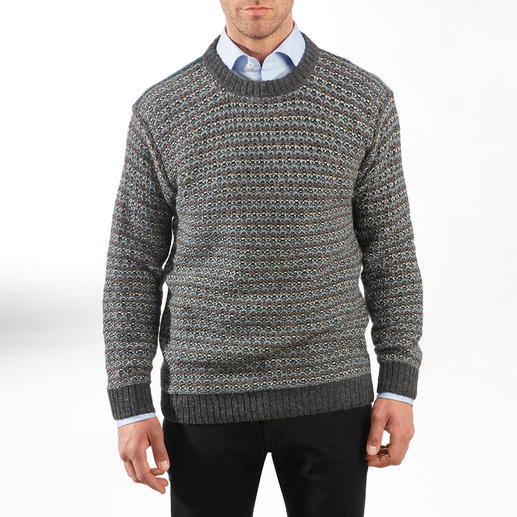 Be the first to review this product