Pellens & Loick Print Handkerchief or Necktie
Pellens & Loick Print Handkerchief or Necktie
Fashionable knitted look, but incomparably fine and light – thanks to pure silk.
Set of trendy accessories by traditional German brand Pellens & Loick.
The amazing impression of genuine knitwear is created by a special printing technique: Several finely graded layers of dye placed over each other give this vivid pattern its depth. Traditional company Pellens & Loick, founded in 1870 in Berlin as a tie and scarf manufacturer, combines the trendy knitted look with 150 years of know-how for these accessories.

Size of the handkerchief: 32 x 32cm (12.6" x 12.6"). Width of the necktie: 8cm (3.1"). Colour: Sage green. 100% silk. Dry clean only.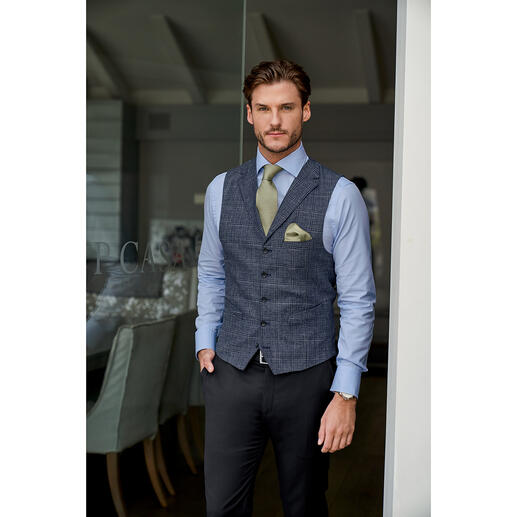 These on-trend pieces go well with 'Pellens & Loick Print Handkerchief or Necktie':
Be the first to review this product