Wine Glasses Stem Zero, Set of 2
Wine Glasses Stem Zero, Set of 2
Wonderfully delicate and elegant. Nevertheless, extremely resistant to breakage. And easy to clean in the dishwasher without damaging them.
Modern ion-shield technology makes these award-winning crystal glasses up to 35% stronger.
Despite their fine and delicate appearance, these award-winning wine and champagne glasses are extremely durable and robust, and up to 35% more resistant to breakage than conventionally made glasses.
Elaborate ion-shielding strengthens the surface structure of the glass.
To achieve this, the smaller ions in the surface of the glass are replaced by larger ones in a salt bath. This creates a compressive stress zone that increases the hardness and strength of the glass.
Very fine, sparkling, perfectly translucent.
The lead-free crystal glass makes the finest nuances of colour stand out brilliantly. The delicate, bulbous lower part of the bowl lets the wine breathe perfectly so it can release its bouquet optimally. The tapered upper part of the bowl with a narrow rim concentrates the aroma and underlines the sleek design.
Withstands up to 2,000 (!) dishwasher cycles without damage.
And without becoming dull or cloudy.
Winner of prestigious design awards.
German Design Award 2018 winner in the category Excellent Product Design/Tabletop.
Red Dot Design Award 2017 winner in the category Product Design.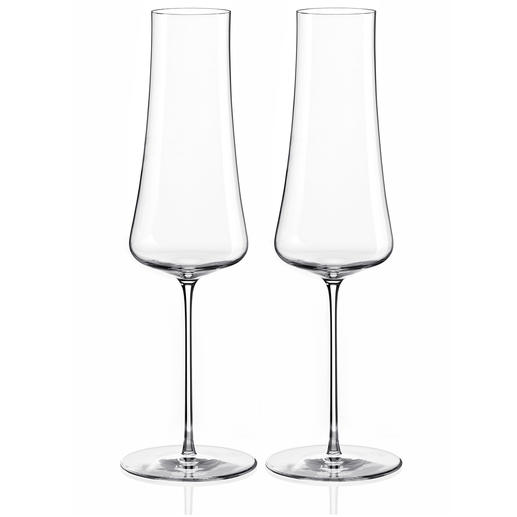 Be the first to review this product