The ingenious adjustable-flow pourer for your precious oils.
Thanks to an adjustable flow regulator, you'll use exactly the required amount.
Simply twist the spout to determine pour quantity and speed. Whether you are pouring olive oil, finely drizzling balsamic, or even a tasty sauce, the infinitely adjustable-flow pourer will help you use the correct amount for the job – from a full, controlled flow to a few drops. Ideal for frying, preparing mayonnaise and vinaigrette, for drizzling onto crispy bruschetta, delicate salad leaves, ...
Drip and spill free. Also looks beautiful on the table.
Fits virtually all standard oil bottles. Flexible silicone lip reliably seals the bottleneck.
Air tight sealed. Also ideal for storage without complicated swapping of closures.
Made from odour and taste-neutral stainless steel and BPA free plastic. Size 10.5 x 3cm (4.1″ x 1.2″) (L x diameter), weight 37g (1.3 oz). Dishwasher safe.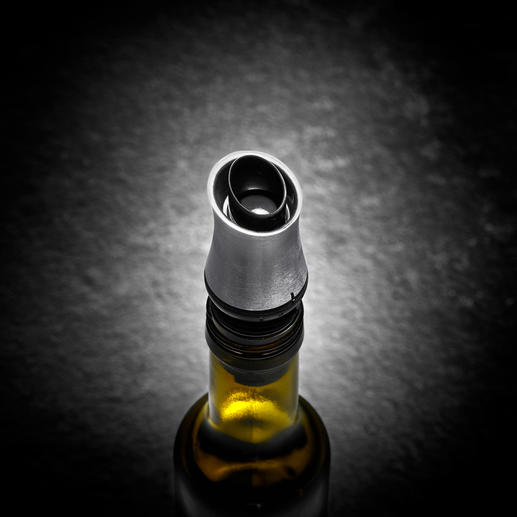 Be the first to review this product