04.06.2020 - You may experience longer delivery times due to the current circumstances and logistic difficulties that are out of our control. Further details are available on the webpage of each product. More
Mephisto Moccasin Sneakers Rainbow
On-trend? Classic? Both!
Mephisto Moccasin Sneakers Rainbow
On-trend? Classic? Both!
Low-impact Soft-Air technology.
On-trend? Classic? Both!
The comfortable Rainbow by Mephisto: Unchanged for over 50 years. Now as iconic as ever.
It is extremely rare for a sports shoe to become a cult classic, but the Mephisto Rainbow achieved just that, thanks to the trendy combination of moccasin and sneaker styles. The fashionable colours add a smart accent to the snazzy casual look. Contrasting shoelaces and seams emphasise the young look.
Low-impact Soft-Air technology.
The extra-soft, permanently elastic midsole reduces shocks on impact. It feels like walking on moss and you tire less quickly. Shock absorbers in the heel area and the flexible outsole increase this beneficial effect.

Upper, lining and insole: Leather. Outsole: Rubber. 7-hole lacing. Made in France.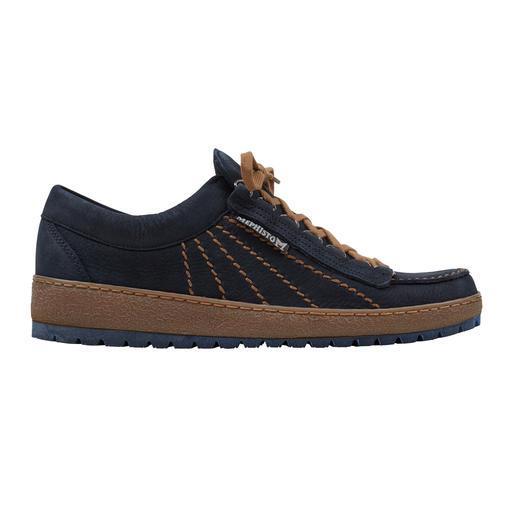 Be the first to review this product
*The specified comparison price/recommended retail price may have been requested by Pro-Idee/the manufacturer some time ago. Due to price adjustments in the meantime, the actual savings may deviate from the last requested price.